COLLINGWOOD GARDENS
838 Greens Rd., Houston, Texas, 77060
AVAILABLE
Property Type
Multi-Family
Net Rentable Sq Ft
138,222
All Property Showings Are By Appointment
About
<strong>Collingwood Gardens</strong> is a brick and wood, two story, garden-style, apartment community located in the Greenspoint submarket of northwest Houston with easy access to I-45,  the Hardy Toll Road and Beltway 8.  Originally built as and titled as individual condos, the property is located only a few blocks east of the Greenspoint Mall and approximately one mile west of Bush Intercontinental Airport.  Collingwood Gardens is located in the Tax Increment Reinvestment Zone (TIRZ #11).  This program provides funds for capital improvements and financial incentives for developers to include public amenities in their projects.  The asset enjoys good driveby! The property was built in 1979 and offers a variety of unique floor plan designs.  Amenities include access gates and perimeter fencing, landscaped grounds, clothes care centers,  walk-in closets, patios and balconies, all-electric kitchens with spacious countertops and cabinets, ceiling fans and mini-blinds.  There is convenient school bus pickup.  World-class dining and shopping nearby is nearby, additionally the property is close to premier theatres and entertainment, near area schools and medical facilities.  A possible exit strategy is to sell off the individual units!
As of 5/23,  current tenant delinquencies total $21,512.98, per Owner.  There are five tenants who have not paid and they are being evicted.  This will eliminate the delinquencies, per Owner. The Broker suggests a gradual interior upgrade to granite countertops, stainless steel appliances and new cabinet faces to potentially push rents by $125 – $150/month! Owner is in the process of getting bids to replace 100% of the roofs.
IMPORTANT: Per owner, HCAD set the 2023 notice tax value at $14M. After appeals, they offered to settle at $8.2M. Owner rejected HCAD's offer and sent the property to the Appraisal Review Board. The formal hearing is scheduled on 9/29/23. Broker suggests deducting 50% from the 2023 proforma taxes.  Protest Summary Report available upon request.
The property has flooded in the past but extensive flood control work is under way in the area. There is additional revenue available for the prospective buyer by selling cable rights to Comcast-Xfinity. Owner reports that Comcast currently has cable rights on 200 units for $100/unit, $20,000. The current service agreement is 100% renewable and set to expire in October 2023.
Property Type: Multi-Family
Rentable Sq. Ft. : 138,222
Contact The Agent
Contact Info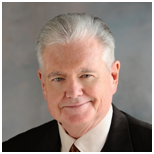 Copyright 2023. KET Enterprises Incorporated Texas Real Estate Broker License 0406902