CONSTITUTION SQUARE
3015 Greenridge Dr., Houston, TX, 77057
AVAILABLE
Property Type
Garden/Low Rise
Net Rentable Sq Ft
58,448
All Property Showings Are By Appointment
About
Constitution Square is a two story apartment community located in the Galleria submarket of Houston, Texas. The asset was built in 1971 and per HCAD, was remodeled in 2014. Residents enjoy amenities which include a gated, controlled-access community, assigned covered parking, sparkling pool, relaxing spa, and fitness center.  Apartment homes include a variety of spacious 1 and 2 bedroom floor plans, with fully-equipped kitchens, washer and dryer, air conditioning, ceiling fans, track lighting, and crown molding.
Constitution Square is located in the Galleria/Uptown Houston submarket which comprises the area east of Interstate 610 between I-10 and I-69, a large swath of the city that blends the relaxed pace of the suburbs with urban glitz and energy. One of the area's most famous attractions is the stunning Galleria, the largest shopping mall in Texas, which employs thousands in its high-end boutiques. Nearby, a thriving dining and entertainment district supplies the neighborhood with an eclectic variety of off-hours attractions.   Memorial Park sits right across the highway, and locals love to stroll through the Houston Arboretum and hit the links of the Memorial Park Golf Course.
The local housing market ranges from single-family homes to high-rise condominiums, with many surprisingly affordable apartments in the mix as well; while the section closest to Interstate 610 and the Galleria tends to be more urbanized, most of the neighborhood is suburban in nature. The fairly tight layout means that corporate offices and residences are close enough together for many folks to be able to walk or bike to work.
Property Type: Garden/Low Rise
Rentable Sq. Ft. : 58,448
Contact The Agent
Contact Info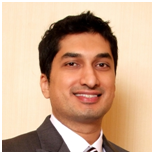 Copyright 2023. KET Enterprises Incorporated Texas Real Estate Broker License 0406902