ESPERANZA AT BIRNAM WOOD
23003 Birnam Wood Blvd., Spring, TX, 77373
SOLD
Property Type
Multi-Family
Net Rentable Sq Ft
30,528
All Property Showings Are By Appointment
About
Esperanza at Birnam Wood Boulevard is relatively new, beautiful construction of 9 fourplex apartment buildings on approximately 3.19 acres in Spring, Texas. All 2 bedrooms, 2 baths with wood laminate flooring, granite counter tops and all appliances, including washer/dryer in each unit, ceilings fans, and USB outlets. Ground floor units have all wood laminate flooring and upstairs units have carpet. There are storage units available on the property.
Certificates of Occupancy issued in July 2018.
Great area! Idea for a long term hold! Possible condo conversion potential.
Property Type: Multi-Family
Rentable Sq. Ft. : 30,528
Contact The Agent
Contact Info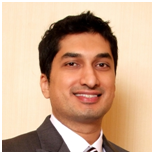 Copyright 2023. KET Enterprises Incorporated Texas Real Estate Broker License 0406902