FOREST PALM APARTMENTS
815 Autumn Drive, Houston, TX, 77013
AVAILABLE
Property Type
Garden/Low Rise
Net Rentable Sq Ft
83,357
All Property Showings Are By Appointment
About
Forest Palm is a two story apartment community located in the Northshore submarket of Houston, Texas. The asset was built in 1975 and per HCAD, was remodeled in 2012. Residents enjoy amenities which include: mini-blinds, kitchen pantries and ceiling fans. Tenants pay water and electricity.
Currently there are no leasing concessions in place, per the owner. Forest Palm Apartments is within 12 minutes or 6.5 miles from San Jacinto College. It is also near University of Houston, Downtown and University of Houston. Forest Palm Apartments is near William P. Hobby, located 14.5 miles or 26 minutes away. Other nearby airports include Ellington Field and Houston George Bush Intercontinental.
The entire asset was fully rehabbed in 2012 with some buildings completely rebuilt.
Implementing upgrades and adding common area amenities including a dog park and dog washing station should improve rents.
Property Type: Garden/Low Rise
Rentable Sq. Ft. : 83,357
Contact The Agent
Contact Info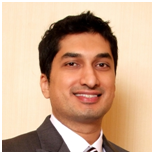 Copyright 2023. KET Enterprises Incorporated Texas Real Estate Broker License 0406902