PALMS AT CLUTE
146 South Main Street, Clute, TX 77531, Clute, TX, 77531
SOLD
Net Rentable Sq Ft
11,676
All Property Showings Are By Appointment
About
The Palms of Clute, is a one story, garden-style, apartment community located in the Brazosport submarket of Clute, Texas. The asset was built in 1965. Residents enjoy ample amenities which include: mini-blinds, kitchen pantries, ceiling fans, laundry facilities, patios and balconies and walk-in closets. Now 100% occupied!
Be aware that the owner manages this asset remotely with his web site and virtual assistants. The property could use some cleanup. A buyer can convert the large storage shed into a unit and gain a unit. There is still a small storage unit leased at $80/mo (shown in misc income). The Broker proposes that a management company charge 7% management fee, and a leasing fee for new leases. No on site staff. All R&M will be done by contract. The owner says laundry income is low and will research.
The suggested asking price is $1,500,000 for Palms of Clute. Market rents now are $800/mo.
There is a 120 month loan stepdown prepayment penalty on the Palms of Clute debt. Prepayment schedules as follows: 5% prior to the 24th payment. 4% on or after the 24th payment to the 48th payment. 3% on or after the 48th to the 72nd payment. 2% on or after the 72nd to the 96th payment and 1% on or after the 96th payment, and prior to the first day of the window period. The window period is three consecutive calendar months prior to the maturity date. Due to timing, paying cash here or new bank loan makes sense!
This is an opportunity for a first time buyer to step into some nice cash flow. $18,120 of CapEx for the months of March, April and August have been removed from Repairs and Maintenance above. Charges were for frozen pipes and roof replacement. Utilities were also reduced for March. The utilities(water expenses) were higher due to busted pipes from the freeze. The owner believes there is room to build a doggie park and the potential to add fences behind the units to make a dog run, which could potentially add $25-$50 per month in rent for the units with new fencing.
Rentable Sq. Ft. : 11,676
Contact The Agent
Contact Info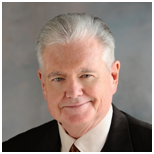 Copyright 2023. KET Enterprises Incorporated Texas Real Estate Broker License 0406902