612 LOFTS
612 West Texas Ave., Baytown, Texas, 77520
AVAILABLE
Net Rentable Sq Ft
20,503
All Property Showings Are By Appointment
About
The 600 Block of West Texas is a class A-, vintage, renovated, upscale apartment community located in the Baytown submarket of Houston, Texas. The vintage building was originally built for Culpepper Furniture Co in 1954. In the 1980's, it became Hefner's Fine Gifts & China. Per HCAD, in 2018 the asset was transformed into an upscale rental loft apartment building. All lofts are located on the 2nd floor and assigned garage parking is provided.  The owners installed all new interior walls, new electrical and plumbing, new roof, a/c, granite countertops, appliances, etc.  The interior finishes are Class A, in the opinion of the Broker!  Residents enjoy ample amenities which include: mini-blinds, ceiling fans, laundry facilities, walk-in closets. Per owner, 100% of the interior walls are 5/8″ drywall (not 1/2″). The "world's best roof" was installed at an all-in cost over $200,000 per previous owner. It's a Duro-Last pvc roof backed by a 15 year warranty against leaks (including standing water warranties). There are steel studs and concrete block on ground floor (no wood framing on ground floor), preventative termite treatment was applied around the full perimeter during construction. There is 100% new mechanical, electrical and plumbing which complies with 2009 energy codes and 2009 international building codes as of two years. Goodman HVAC's were installed along with full Frigidaire appliances packages. And the tenants have assigned parking. Per ADS Online, currently there are no reported leasing concessions.
The developer was in the construction business and have extensively updated this "One of a Kind" building into one with Class A interiors.
This property is ideal for a small investor!
Per Arnie Azios, Jr., President of The Houston Group/Realty Advisors, Inc., they should be able to provide a loan up to 75% of purchase price, subject to the property achieving a minimum debt coverage.  They just got a similar quote of 5.1/2% fixed for 10 years, interest only for 5 years, and then a 30 year amortization.
TOURS BY APPOINTMENT ONLY!!!!  ALL TOURS MUST BE SCHEDULED THROUGH THE BROKER.
Rentable Sq. Ft. : 20,503
Contact The Agent
Contact Info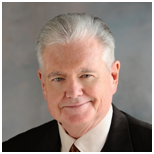 Copyright 2023. KET Enterprises Incorporated Texas Real Estate Broker License 0406902