APARTMENTS @ JENSEN DRIVE
7506 Jensen Dr., Houston, TX, 77093
AVAILABLE
Net Rentable Sq Ft
67,412
All Property Showings Are By Appointment
About
Apartments @ Jensen Drive is an 84 unit, 3 story, Class A multifamily asset under construction located   between I-69/Hwy 59 and the Hardy Tollroad.  There is easy access to the 610 Loop and is only ten minutes away from downtown.
Completion is expected November 2024.  The asset will feature top of the line features, such as stainless steel appliances, granite countertops, faux wood flooring, washers and dryers in each unit, 9 foot ceilings, large walk-in closets, patios and balconies, 90 resident parking spaces, 21 visitor parking spaces with 5 handicap spaces.  There will be 58% 1B-1B and 42% 2B-2B units.
Apartments @ Jensen Drive is located in the Eastex-Jensen neighborhood.  This is a large neighborhood known for its affordability. The neighborhood has rental options at various price points including affordable apartments and houses. Eastex-Jensen has several shops, bars, and locally owned restaurants. Dodson Lake Park and Shady Lane Park provide green spaces with playgrounds and trails, ensuring ample recreational opportunities for locals. Eastex-Jensen is located about seven miles north of Downtown Houston, making it a great option for commuters seeking convenience and more affordable rental options.
Rentable Sq. Ft. : 67,412
Contact The Agent
Contact Info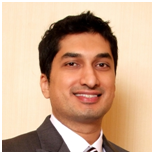 Copyright 2023. KET Enterprises Incorporated Texas Real Estate Broker License 0406902