COSTA AZUL
3404 9TH AVENUE N, TEXAS CITY, TX, 77590
FOR SALE
Property Type
Garden/Low Rise
Net Rentable Sq Ft
177,744
All Property Showings Are By Appointment
About
<b>The Costa Azul Apartments, </b>is a two story, garden-style, apartment community located in the Dickinson/Galveston submarket of Houston,Texas.  The asset was built in 1979 and per ADS Online was rehabbed in 2019.  Residents enjoy ample amenities which include: mini-blinds, kitchen pantries, ceiling fans, patios and balconies, walk-in closets.
As of Aug, 2023 delinquencies total $18,291.77across 30 accounts. Not a 10 year hold.  Per owner, there have been no insurance claims made in the last 5 years.  The Brokers feel that this asset is a good candidate for a "Value Add" program.  Seller prefers to sell on Assumption.
Texas City is located about 35 miles southeast of Houston and about 10 miles north of Galveston Island. The Texas City Industrial Complex which employs thousands of people is less than 5 minutes away. The property is located in an established neighborhood with no new multifamily construction reportedly being planned in the immediate area.
Property Type: Garden/Low Rise
Rentable Sq. Ft. : 177,744
Contact The Agent
Contact Info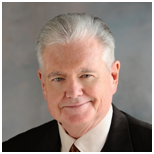 Copyright 2023. KET Enterprises Incorporated Texas Real Estate Broker License 0406902