SONOMA
7703 Seton Lake Dr, Houston, TX, 77086
AVAILABLE
Net Rentable Sq Ft
151,080
All Property Showings Are By Appointment
About
<b>Sonoma Apartments </b>is located in the heart of the Beltway 8/Hwy 249 submarket of NW Houston, TX. The asset was constructed in 1983 and per HCAD was renovated in 2019. The property offers an array of amenities including a swimming pool, playground, laundry facilities and interior amenities including walk-in closets upgraded kitchens and more.
Beltway 8/Hwy 249 is located about 20 miles northwest of Downtown Houston and is a great option for people seeking a lower key setting. Away from the hustle and bustle of Downtown Houston, families stroll the neighborhood and converse with fellow community members. Golf fans spend hours on the green at the Inwood Forest Golf Club before retiring to the country club. Complemented by tree-lined streets, Beltway 8/Hwy 249 features apartments and single-family houses for every budget. The neighborhood is predominantly residential, but there are plenty of amenities nearby.
Per owner there are 2 non revenue units. One belongs to the manager and the other to the maintenance man. The roofs were replaced in 2018. Total capex spent since acquisition in September 2018 is $3,031,721, per owner. The majority went into unit interior upgrades and playground improvements. <i>CapEx</i><i> summary available upon request.</i>
Sonoma Apartments offers a classic value add opportunity for an investor to upgrade the interiors!  The existing debt saw a huge increase in the rate cap escrow from $2,639.29 to $36,662.59.   The Brokers suggest a new loan at 65% – 70% of LTV at a rate of 5.75% as of 7/31/2023 (rates vary daily).  The Owner has the insurance on a master policy and the Owner may be willing to let a Buyer assume the policy if the Owner retains management.
Rentable Sq. Ft. : 151,080
Contact The Agent
Contact Info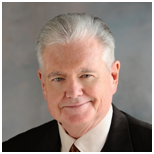 Copyright 2023. KET Enterprises Incorporated Texas Real Estate Broker License 0406902